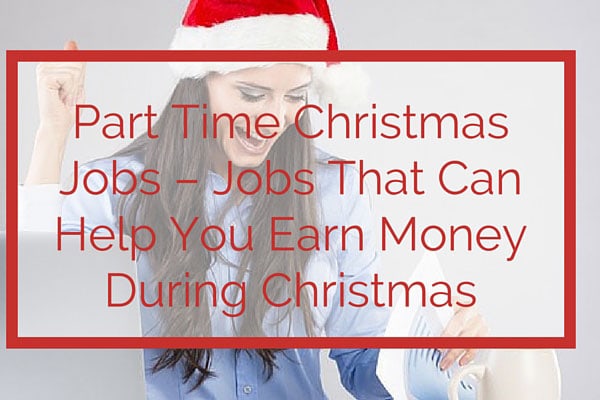 Which Part Time Christmas Jobs Are Best To Venture In For Extra Profit
Pasko na! May pera ka ba?
It is very natural for Filipinos to give gifts during Christmas. In fact, even if they're low on money, they rely much on bargains – tiangges, ukay-ukays, bazaars and so on. Because consumers are very much in love with bargains – cheap gifts, cheap food, cheap everything – that's what sideline-rs go after; that's what you should go after.
So if you're looking for ways to make a quick buck in the Philippines during Christmas and joining part-timers, here are some part time Christmas jobs suggestions that can help you.
Basically, what Filipinos want are presents to give friends and family, without spending more than P100-150 per person. It's only in the Philippines where you'll find people so stingy! However, if you play your cards right, you'll be able to cater to their needs and wants, plus benefit from this. You should study this and you'll be able to think of numerous ways to earn money during Christmas season.
Christmas decorations are good gifts to give Filipinos. Especially if they're new families who have just settled in their new homes. With that in mind, you should venture into buy and sell. As early as October, you'll find suppliers who can offer you a good price on decorations in bulk. Products usually range from Christmas socks, jars, figurines, bowls, wreaths and many others. You can purchase them at a certain price and sell them at a higher amount. There you'll get profit. If you're good at this, you may purchase fireworks and sell them after Christmas, just in time for new year.
(SEE ALSO: Home Based Jobs for Mothers – Earn Money At Home With That Free Time)
Some Filipinos choose to buy in bulk for groups of people. They would choose something uniform for both sexes like pouches for girls or cellphone holders for guys. You can also buy those handmade Christmas cards. Most of the time, these are sold in boxes of 5 or even 10. If you know someone who's into these kinds of handicrafts, you guys can grab this opportunity. Have them produce these and help in marketing their products. With the bulk-buying trend in the air, you're sure to earn quite a profit.
(SEE ALSO: Job Ideas For Teens – Local and Part Time Jobs)
Aside from handicrafts, you should also consider selling accessories and perfumes. Just like with decorations, there are tons of suppliers waiting to be discovered. By partnering with them, you'll be able to make a fortune during the holiday season.
9 out of 10 Filipinos have a sweet tooth. You should take advantage of this by selling pastries. If you're into baking, you should definitely use that talent to earn. If you think you're risky enough, rent a space in a bazaar. Filipinos, especially the women, love bazaars. They would pass through any just to scout for random sales and bargains. To catch their attention, do a free tasting. That's how food sellers 'market' their products to consumers. It's an effective technique and for sure, it will work for you.
(SEE ALSO: Part-time Job Ideas)
If These Christmas Part Time Jobs Fail…
If you're really desperate to find a second source of income, think of this: What's the one thing that Filipinos can't do without or, rather, love. That's cellphones. No. We're not telling you to sell mobile phones. Invest in selling load. That's one business that booms even after Christmas. Since Pinoys love to communicate through phone, take advantage of the Globe Autoload and the Smart eLoad feature or sell those Sun 24/7 Call and Text Unlimited cards to gain some profit.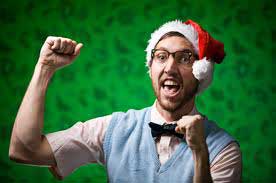 Take advantage of the needs of Filipinos during Christmas. Here, you'll be able to profit much and also, be able to help make their holidays more special. Consider these part time Christmas jobs and for sure you'll get that secondary source of income.