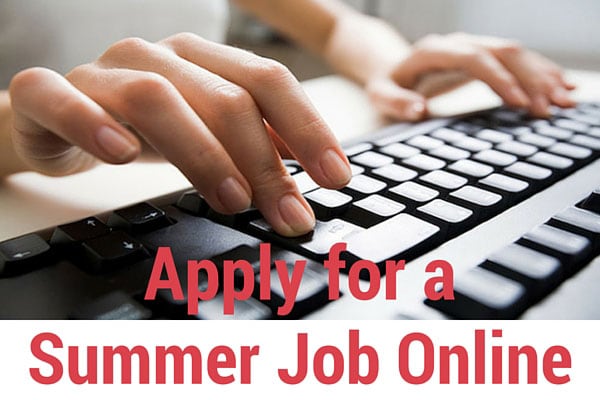 Apply online jobs for Teens
Looking for information on how to apply for a summer job online? It's very easy! You can apply by going to the web site of the company you want to work for or you can use the job portal sites. I will walk you in to these two options. You can choose only one or you can improve your chances at getting hired by choosing both ways.
(SEE ALSO: Apply to Become a Postman)
If you know exactly where you want to work, you can go to the web site of the company and apply online from there. There are lobs of online jobs for teens at almost all restaurants and retail and wholesale shops. You need to consider of course the location of the restaurant or stores. They have to be close to where you are so that you save money and time on your transportation.
Where to Apply Online for a Summer Job
If there's a McDonald's near you, for example and you want to work there, you can go to the web site of McDonald's and apply from the web site. Check the requirements first. They have minimum age requirements and you may be too young for work at these restaurants and stores. Check for the rest of the requirements and see if you pass them. Click the Career or Jobs clickable text at the web site of the company and search for the location and the job vacancies at the company. Fatfood job application is always a good thing for a summer job.
You can also use free job portals. They are very useful especially if you don't know yet where to apply. Just use their search engine for summer jobs and they will list all the companies that offer these kinds of jobs. Two popular sites are Monster and Careerbuilder. You can upload your resume at their sites and you can apply to the company from there. This is how easy it is to apply for a summer job online.