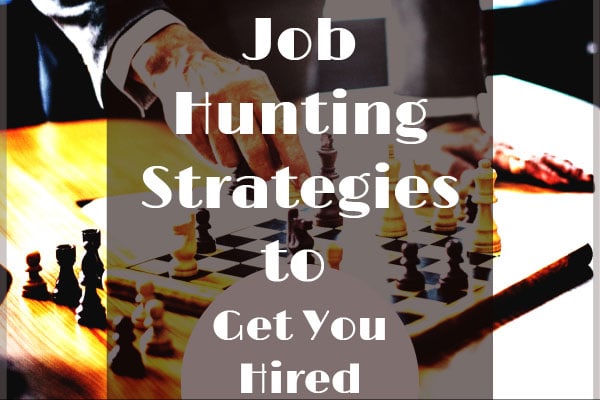 Looking for a job can be really difficult and exhausting. With a significant part of the society that's unemployed, it is no wonder that looking for a company that will hire you can be really disheartening. But knowing strategies that will work, you're sure to land in a decent job that you want.
You just have to know where to look for a job and how you could present yourself to a prospective employer and be hired. Here are five strategies to help you get hired for a job.
CONDITION YOURSELF FOR THE JOB-HUNTING
Even before you start writing your resume, try to be at your best frame of mind as much as possible. Set aside all the negative feelings that would only hinder you from landing a job, like stress and anxiety. Boost your confidence and think positively. Remember that body language, voice tonality and your use of words are especially important during the interview. If possible get a new haircut and make yourself look presentable especially when facing a possible employer.
EXPAND YOUR NETWORK
Only 10% of the available job offerings are actually advertised so it is best to get a direct referral from someone who lets your resume be read by an employer and could have you be invited for an interview. The ideal way to have direct referrals is to have a large network of people who you know.
Start talking and making connections with people. Attend conferences and events that are related to your field. If possible you can also research about the companies that you are interested in and talk to the HR person — use your charm and talk about any job positions that are open in their company.
KNOW HOW TO SELL YOURSELF
You don't have to be in the marketing industry to be able to sell yourself to prospective employers or companies. Never forget to include a cover letter in your resume as this would be the first thing that they would read before they even take a glance at your resume.
Keep in mind that companies are looking for solutions to a problem that's why your cover letter needs to be able to convey that you are that solution to the problem. Briefly describe the ways in which you can be an asset to the company. Be confident, factual and positive, not arrogant.
PREPARE YOUR RESUME VERY WELL
If the cover letter is what will sell you to an employer, your resume will then prove that the things you stated in your cover letter are true. It very much reflects who you are. Thus, when you create your resume, keep it straightforward and simple.
Tailor your descriptions of duties, accomplishments and skills to the particular job that you're applying for. Keep it neat and avoid using fonts that are difficult to read and would just distract away from your resume's content.
BE YOUR BEST SELF DURING AN INTERVIEW
If you're lucky enough to reach as far as an interview, chances are that you're almost there. An interview is about making the employer believe in you. So you just have to be likeable and real. Be interested in the company and the job that they're offering. And most importantly, be confident.
(SEE ALSO: Job Search Guide Part Two – The Methods You Can Rely On)
The best way to get hired is to make people buy into you before they get to eventually buy your ideas. The key to landing a job is to understand what an employer actually needs. Follow the great yet simple strategies above to help you be at your best throughout the whole process of job-hunting and you will definitely get hired for that job you've always wanted.