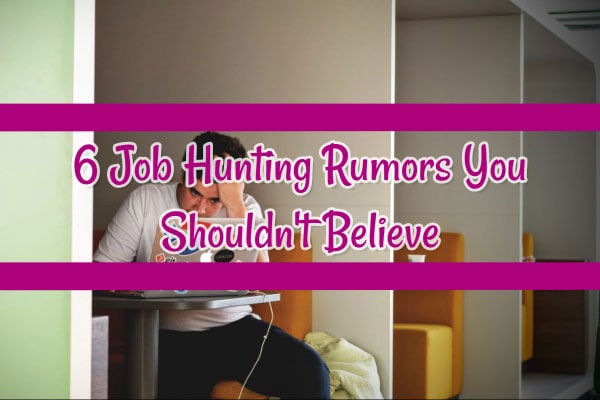 When you're a first time applicant, it cannot be helped that hear rumors. However, don't let these discourage you because chances are, most of them are not real. To help you relieve yourself of the questions, here's a list of things that you shouldn't believe.
Rumor # 1 – The Top 4 University Prestige
For sure, you've heard the rumor that employers only focus their attention on the 4 top universities in the Philippines, which they say are: University of the Philippines, Ateneo de Manila University, De La Salle University and University of Santo Tomas. This is NOT TRUE.
Although it's true that the standard of education in these universities are the best in the Philippines, talent and skill cannot be limited to the school alone employers know that. So, don't be shy! Be proud of your school!
Rumor # 2 – The Entry Level Job Rule
It's not true that when you're a fresh graduate, the only jobs for you are entry level jobs. If you work hard in college and gain experience, you may actually get scheduled for an interview (and get hired) for jobs that required experienced individuals. So, don't hesitate! Apply for jobs that require 1-2 years of experience. There's no harm in trying!
Rumor # 3 – Top Companies = High Compensation
When you're a fresh graduate, working in top companies may not mean that you'll get a high salary. If you're applying for a job in places such as networks, publishing (newspapers, etc.), events and many others, these may require you to work longer hours.
You will surely get the training you want but as a fresh graduate, there's a possibility that you won't get the salary you're hoping for. Don't worry, once you've established yourself with a (minimum) year's worth of experience, you can definitely try to negotiate your compensation.
Rumor # 4 – Makati City and BGC are the Only Places to Get A Great Job
Makati City: it's a certainty that when you hear this place, you think of nothing but a sophisticated city. Unfortunately, it's not all that. This city may be one of the most beautiful and upscale places in the Philippines, but this doesn't mean that all the good jobs are found there.
(SEE ALSO: Job Talk – Find Out the Most In Demand Jobs in the Philippines)
In fact, there are also top companies found in Pasig, Quezon City, Mandaluyong and many others. Don't limit yourself by thinking that you'll only prosper in Makati. There are other places to check out too!
Rumor # 5 – Stick to a Job Related to Your Major
NOT TRUE. Just in case you're interested in applying for work that's not related to your major, don't panic! There are people who land jobs in fields such as Marketing even though they're graduates of Education or Accounting courses. It's not about the major; it's actually about the skills you have to offer. Of course, you will really have to prove yourself to your employer.
Rumor # 6 – Humility Can Get You Hired
When you're in a job interview, that doesn't mean that when you speak about the truckloads of things you've done in college, you're self-centered. In fact, employers like that. They are expecting you to market yourself in order for you to prove that you're worthy of being hired. So, speak up and tell them what you've accomplished. They're looking for talented individuals who can contribute to their company; not some shy fresh graduate!