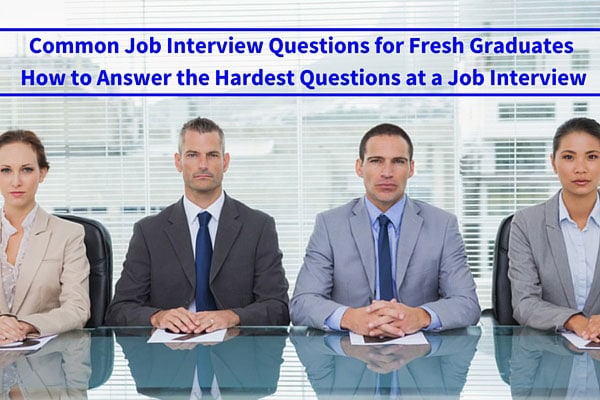 Are you going to have you first job interview soon? Regardless of the hundreds of job interview articles online, there are only a few of them that can help you to really become prepared. Instead of reading about attire, plus dos and don'ts (which are important but not as much as), the hardest job interview questions should be your priority. You can always ask about the other things but for this one, you need to have some idea on how to answer.
(SEE ALSO: Answering Essay Questions – How to Ace Essay Questions During the Job Application Process)
Numerous fresh graduates always screw up with their job interviews, no matter how much preparation they do. They may look like the most professional among the bunch but when they open their mouths, they tend to drag their selves down. In order to avoid these, here are some of the most common job interview questions, which are also the hardest to answer.
Question #1: "Tell me something about yourself."
You're not in a beauty pageant. When asked this question, always remember that you're being asked about your 'professional experience,' not about your personal life. Stop telling them what your nickname is, how you got it or what your favorite sports and TV shows are. They want to know what you have accomplished or what you can do, whether or not you have experiences beyond your academic life.
Start your answer by telling them your course and what its main concern is. For example, Communication Arts courses helped you focus on molding your Public Relations skills. You should also enumerate some of the works you did. Be careful, if you sound like you're just repeating your resume, the interviewer will just lose interest.
Question #2 – "What are your weaknesses?"
We all have our weaknesses; even the interviewer has it. When asked this question, don't fret and more importantly, please don't say that you don't have any. That would just give the interviewer the impression that you're lying. Being honest is good. You see, the purpose of asking you this question is for them not to judge you but to see how well you handle these moments. They want to hear the steps you took in order to alleviate these problems of yours. That will say a lot about your work ethics.
(SEE ALSO: Impress Your Employer at a Job Interview in 7 Simple Tips)
However, a word of caution! Your way of speaking can affect your answers. Choose your words wisely or else, you might sound more incapable than humble.
Question #3 – "What is your expected salary?"
Fresh graduates should learn not to expect too much. Although you're the batch valedictorian or the MVP, employers see you as any other fresh graduates. You just have a longer resume. In this case, you have no right to demand a high salary. Study what kind of job you're applying for and do research on how much fresh grads like you earn. That way, you'll have a basis and you'll be able to figure out a range for this question. Usually, P10,000 to P12,000 is fine but do your research!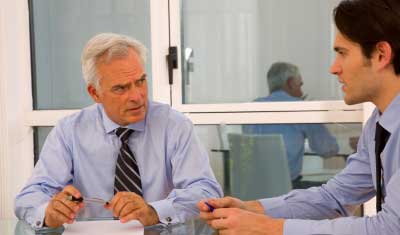 Question #4 – "Why should we hire you?"
Usually, when fresh graduates or any other applicants for that matter, are asked this questions, they all give generic answers such as, "I am versatile and I am a hard worker" or "I am willing to learn." These may be good answers but everyone tends to use this to the point that it's becoming a cliché. In order to avoid this, you should think about your distinct quality and work on that. Employers want to hear what sets you apart and what you can contribute to their company. Again, be careful with words.