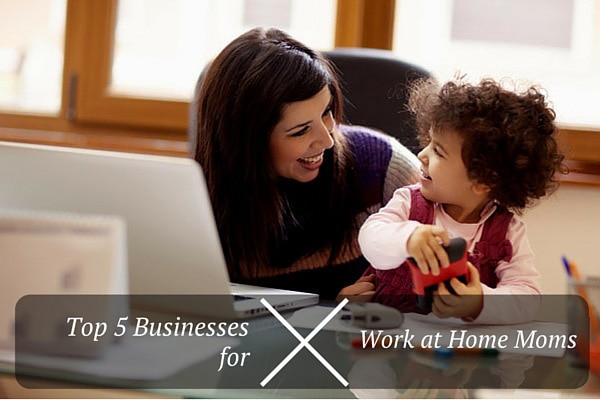 Have you ever wondered how you would be able to earn money even if you just stay at home to take care of the babies and keep the house? Just because you're a mother who stays home doesn't mean you can't do anything to have money. Of course, you want to be able to help in the family's finances and eventually increase the budget for your home.
(SEE ALSO: Job Ideas For Teens)
Good thing as there are actually a lot of businesses that you can do even if you're home. To give you an idea, here are three of the most popular businesses for work at home moms like you.
Candle Making
You could always try to venture out into the candle making business that surely promises lucrative income. Remember that candles are an important accessory in practically every home and could also be given as a present for birthdays, Christmas as well as housewarming so you'll be sure to never run out of clients and customers. This is considered as one of the most ideal business to do because it is relatively low in cost although it may take some time to do. However, as long as you have a knack for creative stuff you can definitely have a good time creating those candles that you can easily sell at specialty stores, by mail orders or even through the internet.
(SEE ALSO: The Do's and Don'ts of Working from Home)
Handicraft
If making crafts has always been one of your favorite hobbies, then it is time for you to turn that hobby into something profitable. You should know that the crafts industry are actually generating about 10 billion dollars every year, imagine that! You could always choose to sell your crafts by retail, wholesale or in boutiques as well as gift shops and department stores. You just have to keep in mind that when you set price for your products, make it at least twice as much as you have paid for the materials that you used. Also, see to it that you're always in the know of the latest trends when it comes to craft making.
Party Planner
Another cool work at home job that you can do as a mom is to become a party planner. This is especially great if you love kids and you love planning events for them. When you opt to try your luck as a party planner, your main responsibilities would be conceptualizing party themes and organizing games. This is one job that you will surely love.