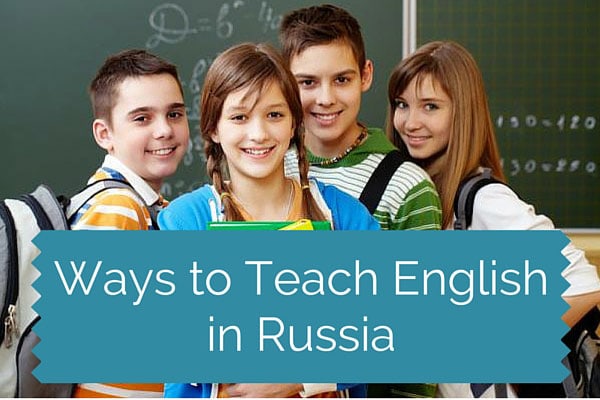 Getting a long-term job in Russia can be quite difficult especially if you have no plans of working in a construction company or a legal and accounting firm. But if you still want to stay and find work here, then the best — and actually the in-demand way is to teach English.
(SEE ALSO: Teach English in Germany – reasons that make it more than just a job)
Most people in Russia are finally giving more importance in learning English as an important part of their education. Adults who were once in the workforce are now deciding to study English better and at the same time are recognizing the importance of inculcating the language into their children. The foremost requirement in teaching English is for you to be a native speaker of the language or have a TEFL certificate. There are several ways in which you can teach English in Russia, depending on what you think will suit you better.
You can choose to teach at language schools as this is the most popular and perhaps the easiest to have access to. You get to teach a wide variety of students, from children to adults or anyone who is willing to pay to learn the English language. If you are in for a full-time position, you get to teach for around 30 hours weekly and compensations vary according to your experiences and qualifications.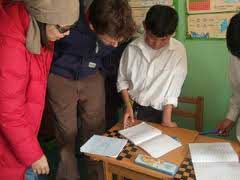 Another way to teach English in the country is to teach them for business clients, more commonly referred to as "in-company" teaching. At present, more and more companies in Russia are becoming aware of the value of having English-speaking staff in reaching the international economy. In this type of teaching, your qualifications are very much important and it's quite necessary for you to have the ability to relate to your clients' business activities. Teaching is usually done inside the client's office and usually runs at 24 hours per week schedule.
If you plan to teach children, then you can choose to teach English at school. Unlike language schools, you only get to interact with children. If you decide to teach at school, it will be of utmost importance for you to have a recognized teaching qualification, not just in the English language and schools usually require at least one year experience in teaching and working with children.
Teaching English in Russia could prove to be an effective way of earning money especially if you plan to settle at the country for a long time. You just have to carefully consider the things that you need to do and the requirements that you would need to teach the language there.
Other Posts About Teaching Job You Might Like: