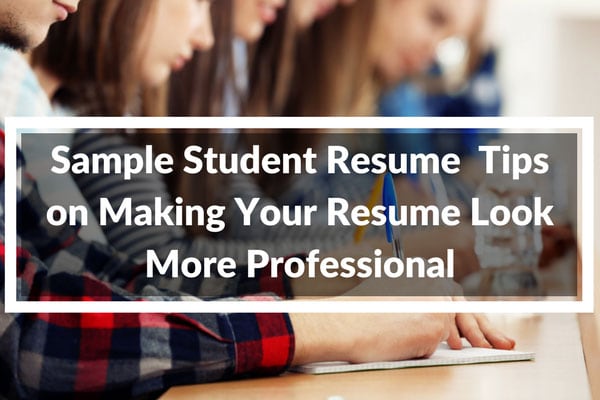 Part-time jobs are everywhere. If you are a college student who's looking for an extra earning, it would be easy to find a work as long as you don't fail on your first interview.
When it comes to first impressions, your resume has a big part. The moment that you file for an application, the first thing that they would check is your resume.
Now, If you want to land on the part-time job you are applying, your sample student resume should look professional and clear.
How do I make it look professional, you ask. Fonts are very important. You should use simple font style because fonts like Comic Sans and Harrington will give an impression that you're not serious about your application.
Also, you don't need to put a lot of information like sports, affiliations and extra curricular activities because you won't be doing these when you got hired, that's for sure. There are useful links that can provide sample college student resume.
(SEE ALSO: See How Easily You Can Write Great Sample Resume Objectives)
Although you're only applying for a part-time job, employers can be really picky when it comes to hiring part-timers. They would base your ability from the information written on your resume. Have in mind that the possibility of being hired lies on that piece of paper, because you can't show them what skills you've got yet.
If you're a graduating high school student and looking for extra cash for your college plans, you can look for sample high school student resume. It's good to look for various sample resume styles and make your own from these resumes. You're not suppose to copy every style, otherwise, it would be a mediocre type of resume downloaded from the internet.
Remember that first impressions last, so make your resume presentable and professional. If you want to get tips about sample resumes, you can visit the other links provided.