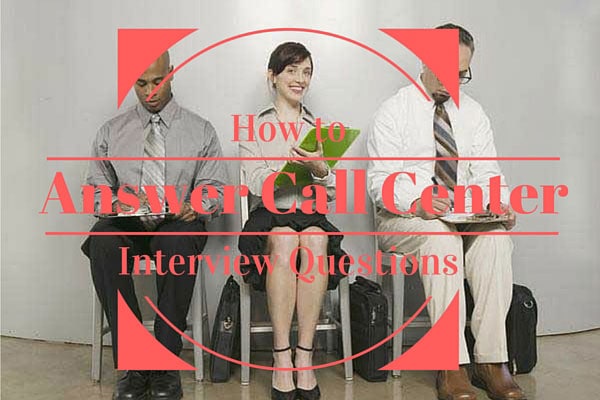 If you're looking for call center interview questions and answers, you're definitely in the right place. Some people actually feel that applying for a call center job is easy when actually it's not. Although BPOs are growing in numbers, getting hired there is no walk in the park. It's just like any other office. Regardless of what position you're applying for or what you wear to the screening, you're there to impress the interviewer.
(SEE ALSO: Job Interview Attire – What Should You Wear to the Interview?)
There may be simple questions like, "how many calls do you make?" or "what programs do you use in your previous job?" but just like any other workplace, call center HR personnel actually asks open ended questions, which require you to think and be honest. Even if you do a mock interview in front of the mirror but create possible answers on what you know, there's a chance that you might fail. Do your homework. Do you actually know how to answer these call center questions?
"Why do you want to work in this company?"
Salary? Benefits? Well, aside from this general knowledge, wouldn't it be better for you to do research on the company. Although BPOs are usually focused on outsourcing, even they have their own company goals. They may give wonderful perks to their employees but that's just because they have a vision. So think twice before you actually answer this question. It may not actually be wise to speak about the rewards and how you can benefit from them.
"What can you do for the company?"
This is asked by a lot of interviewers but it never gets old. It helps them analyze the person in front of them, whether or not they're a goal oriented person. It will also give a reflection of your work ethics. In addition to this, interviewers know that call center jobs can be a bit routinary. With this question, they can gauge the seriousness of the applicant. Make sure that you don't give anything vague. Make sure that your answer is in line with the company's mission and objectives.
(SEE ALSO: How to Apply for a Call Center Job in Manila Philippines)
"Describe what a call center agent is."
People don't really understand what call center agents are. Most individuals see them as people who make calls to foreigners about certain products or services. But it's more than that. People from this profession are often misunderstood. They have a high paying job because they have one of the hardest tasks of all. Their main job is concerned with service. In order to be one, you need to understand what they're all about. Don't just base it on the job description or on what you see in TV or pictures.
"Why is teamwork important in a call center?"
Although you're working as an individual, there are various cases when you are to work in a group. Also, it's common sense. Teamwork is important in a call center because each and every employee is a part of something bigger. If one fails to perform their duties, the whole team will be affected. It's refered to as accountability. In a call center, everyone is accountable for one another.

Here are some of the most common BPO interview questions out there. If you're still curious about other call center interview questions and answers, there are various sources in the web.
Other Posts About Call Center You Might Like: