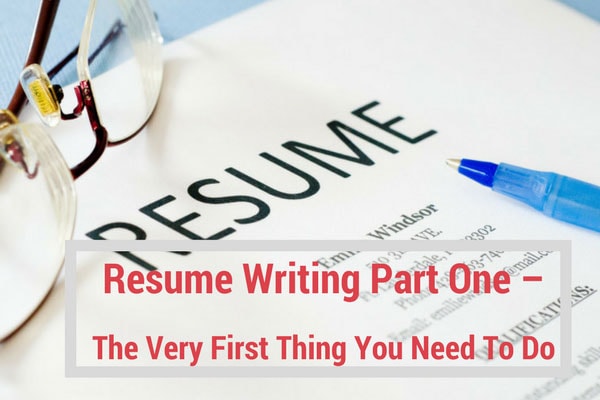 How To Start Writing A Good And Successful Resume
When you're job hunting, your resume will be your ultimate weapon. Of course, in the early stages of job hunting, this object will be what employers will need to determine if you're worth interviewing. Here, they will see your achievements, skills and other things that their company might be able to use for the attainment of their goals.
(SEE ALSO: Resume Writing Part Two – Common Mistakes Applicants Make When Writing A Resume)
Although the resume writing does not mean writing multiple essays but just your summarized achievements in bullet points, some people still stop at the sight of their monitor, while attempting to write it. How can you write a successful resume? How can your biodata pave the way for you to get a job and get hired?
Things That Can Improve Your Resume REVEALED!
Well, as early as you enter college or start your very first job, you should work on your skills and also list down activities outside of the classroom or those conferences your bosses send you to. Take note of the ones that matter. For sure, you'll be able to include these in your resume.
(SEE ALSO: Job Hunting Tip: Network with People)
Good examples of activities that matter are (take note that these are enummerated randomly):
Your educational attainment (major, school, year graduated, MAs, etc.) plus your previous job experience (the main position you held, where you worked, when you worked there; include your OJT experience too). Also, place your academic or extra awards you have received while working in the past.
Other positions that you have had in relation to your field and other things which may have helped you hone your skills (this will help employers see if you have the qualities and abilities they are looking for).
Seminars which are related to the field that you're going to pursue (for example, you're taking up marketing, sales and marketing seminars are good examples).
Leadership Training Seminars and similar activities (just in case, some employers want to know if their applicants have leadership potential; this is an added bonus for you)
Events that you helped organize or participated in which are related to your field (related to number 2 and 4).
Other special skills (just in case you have some talents in basic computer programs such as Microsoft Office or Adobe Photoshop, or even speak more than 2 languages, then that's definitely an added plus).
These things should be placed in your resume. But of course, as a resume writer, you should be careful not to exceed 2 or 3 pages. Writing too much can be a drag and make employers lose interest in reading yours. You should place only what's needed – this is why it's recommended that applicants do research on their future employers so that they can edit their biodatas and include only the important things. So, organize and you'll be fine.
(SEE ALSO: Sample Resumes for College Students)
Building up on experience is the first thing you should do when you want to create a good and credible resume. The format and all that will come next and will sure to be easy once you have things to write. Contrary to popular belief, resume writing is really easy – it's like marketing yourself and your accomplishments.