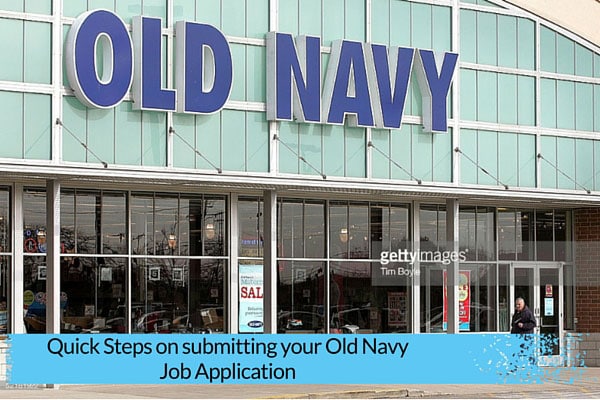 Are you a fresh graduate looking for a job? Think you've got what it makes in the field of fashion? Or just want to land a stable, yet cool and profitable career? You may just want to take the chance and be part with Old Navy.
Even though previous economic forecasts have hit at an all-time low, this doesn't mean that there are less job opportunities for those who seek work at Old Navy. Old Navy has been on the run to counter the gloom, especially for the young generation who wants to maximize their skills and interests on anything they want.
(SEE ALSO: A McDonalds Job – 3 reasons why it's a lovin' career)
Old Navy is owned by The Gap, Inc., which is one of the biggest and most popular clothing chains in America. Today, Old Navy has over 1000 retail outlets in the United States. It first started operations in areas such as Colma, San Leandro, and Pittsburg in 1994. From there, sales went skyrocketing.
It is one of the most popular companies which the younger generation wants to be part of. Mainly because of the hip, comfortable and friendly environment, the brand has proven to be a testament to its many frequent buyers. The employees, who are also receiving full benefits from the company, are some of the most happiest in the industry.
So, if you are pondering over in applying at Old Navy, prepare your resume now and submit it online. Otherwise, you'll never have the chance to be part of this dynamic group.
To know more about how to apply at Old Navy, just follow these key tips:
1)Read and complete the application process online.
Due to the heavy competition of job seekers at Old Navy, assessing each individual's profile can be best done through the internet. So, if you want to become part of the Old Navy family, fill out the needed information found in their website.
2)Highlight the important ones.
Always follow the guidelines when applying at Old Navy. Otherwise, your application may just not be given ample attention. Always put emphasis on your job experiences, qualifications, educational background and additional skills you have. Sell yourself in the best way possible.
3)Make a follow up call.
The next process in applying is to wait. It may take some time, but it'll sure be worth it. If you don't receive any call from them after a week, ring them for a follow-up. The waiting game is part of your application – you'll be able to gauge your patience by getting through this part.
4)The contact.
If you get an update from them, you're next in line to go through an interview process with the human resource personnel. Sometimes, if you get lucky, you get hired on the spot. There's no need to prolong the wait if you got what it takes to be an Old Navy employee. The slot is yours!
Applying for an Old Navy job can be as easy as counting one, two and three. Make sure to read all necessary details at the Old Navy website. Highlight all of your accomplishments in your resume, and make sure you're giving your future employer the best image of yourself. Get in line with waiting – it may take weeks, but you can make it! And once you're in for a face-to-face interview, show exactly why you're deserving for the job. Good luck on your application, and hope you make it!