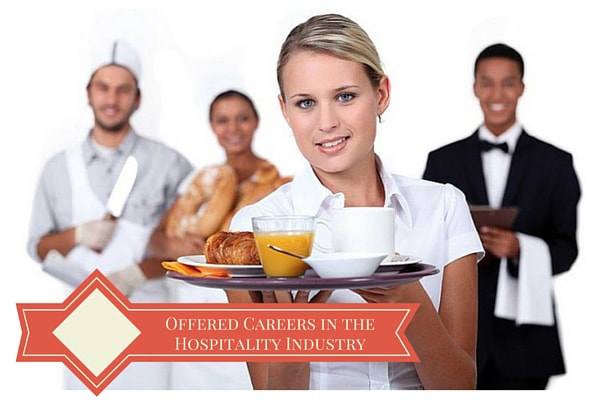 One of the largest industries in the world is hospitality. People would never stop touring and travelling as long as they have money. This kind of industry is the most profitable business because of their huge target market. For some who are interested to join this undying business, get noticed, get a career with them, and hop on with their success. I've been part of the industry and I really enjoyed it. Let us take a look at some of their offered careers.
The hospitality industry is not only limited to restaurants and hotels. If you choose to have a career in this line of business, your chance to be employed is big too. They are generously offering various jobs such as:
• Hotel General Manager
This position requires property operation and financial involvement while creating standards and maintaining service quality. Qualified are those with almost two years of same experience.
(SEE ALSO: YOU'RE FIRED: What Every Employer Should Know)
• Executive Chef (For Hotels and Restaurants)
It can be both for restaurants and hotels. The executive chef is responsible in watching over all the kitchen activities and staff management.
• Reservations Specialist or Ticket Agent (For Hotels)
This position requires patience. A ticket or reservation agent answers electronic mail or phone call inquiries about their travel plans. The agent must provide all the possible options for the guests and visitors including the best rates for rooms and fares. Transportation reservations are also covered.
• Gaming Dealer
This position works for hotels with casinos. A gaming dealer operates table games including blackjack, roulette, and craps. They also do the table game reservations exclusively for high-rollers.
There are just so many careers to land on in the hospitality industry. The work environment is very dynamic and the field of work is vibrant. Salaries are very competitive too. You will be able to attain the high level of professionalism while continuously improving the growth of your career in the industry. The opportunities are truly exceptional. Moreover, the hospitality industry is comprised of artistic and talented workforce.
Checking online job offers of hospitality businesses would be applicable and highly recommended as well. It can help you get the most suited hotel or restaurant job for you. Anyone would want to get into a lively and glamorous kind of business. If you are also interested to put up your own hospitality business, you must take time to study well the roundabouts of the industry. Plan and start achieving your dream jobs now.
Other Posts About Careers You Might Like: