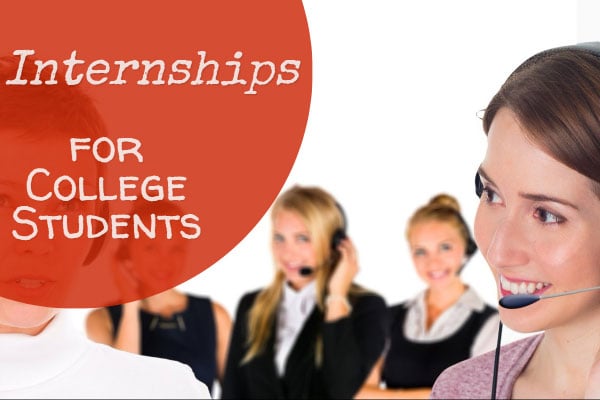 Who else wants to have a rocking internship this summer?
Students nowadays are starting their search for the most interesting internships for college students. There are some of the most popular internships college students have been applying to for years, and they never seem to run out of style because a) the environment is great, b) the pay is good, and c) the work hours aren't hectic.
If you're out on the lookout for internships for college students that are interesting and pays good money, you might consider working at popular coffee shops like Starbucks and Seattle's Best Coffee, because they present a really nice career opportunity for you. They also help mold you into someone responsible financially, and someone who can be trusted.
Other Good Jobs for College Students
Other good jobs for college students out there include working at a big retail store of your choice. I prefer working somewhere in your line of interest. Like if you're a sport aficionado, you could work for Nike or Adidas.
They have amazing career opportunities and you get good freebies like shoes and shirts. Working for a music store is a dream job for any music nut, and working for a book store, the university library or the town library is every bookworm's fantasy because of all the access to all kinds of books.
(SEE ALSO: On-the-Job Training: Find the Right Company That You Want
The success of these internships for college students depend on the student himself, whether or not he's interested in what he's doing and whether or not he's willing to learn and grow as a person and as a professional. I suggest that if you're still looking for a good job for college students, you should start considering those in your line of interests.