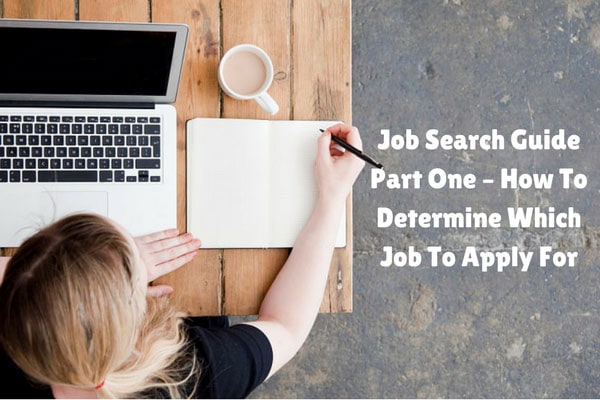 Job Search Guide The Question Every Applicant Should Ask
Okay, you've written and polished your resume that's great! Now, you're ready for the next step, which is to find a job. For many, this is an exciting part of job hunting. Here's where you will look at various job openings, submit your CV and wait for a call. That's pretty much the process. But before resorting to job search methods, you should first ask yourself one question:
What job do I want to have?
Whether you're a fresh graduate or an experienced fellow, you should have an idea of what kind of job you want to have. Tons of people don't really know what they want and end up applying for a bunch of jobs, which they never really have success with. Sure, it's good to try new things but there comes a time when you have to contemplate on what you really want to do. This will make it easier to manage your career.
(SEE ALSO: Why People Are Unemployed – 5 Reasons Why People Aren't Hired)
When you've already come up with an answer, you'll be able to narrow down jobs that you can apply for.
Job Search Factors Every Applicant Should Remember While Looking For A Job
Yet, there are certain factors that you need to remember when you're applying for work. Unless you're willing to go to the ends of the earth just to get experience, just choose to be practical. As early as looking for companies to apply to, you should already have these things in mind and no, it's not about the salary or the benefits. You'll find out that this will come later on.
Location – You've found the perfect job! Good for you, but did you ever stop to think about looking at its location? If it's 10 hours away or even in another country, forget it (but if you've been planning to work out of town or abroad, then that's another story). Chances are, transporation will be tough and you might waste your salary for that. Unless you're willing to face the odds, then go ahead. But practically speaking, you should find something else.

(SEE ALSO: Job Search Guide Part Two – The Methods You Can Rely On)

Job Description – Read through the job description and not just the position. "Sales Representative or Graphic Artist may sound easy but you should take the time to look through the whole job post. When you've finally established the fact that you're for this job then you should go to…
Job Requirements – Never ever forget to read this. Some people fail to read "At least _ years of experience needed or Bring your portfolio. Make sure that you've read everything. This way, you'll know if you're for the job or not. Also, going through this will tell you what you'll need to prepare if ever you get scheduled for an interview. Usually, similar job openings have common requirements keep that in mind.
Company Background – Before you decide to pass your resume, do a research on the company. Most people get duped because the job opening sounds like everything they're looking for. Unfortunately, that's not always the case. To be safe, read more about the company's background.