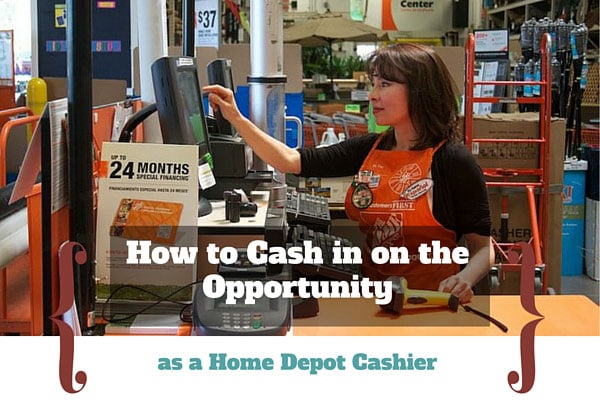 The Home Depot is an American retailer of home improvement and construction products and services which is considered the biggest home improvement store in the United States.
Headquartered in Atlanta Georgia, the Home Depot already has 320,000 employees and approximately has over $67B worth of Revenue to date, leaving the pack of competitors such as Lowe's, True Value, Menard far behind the home improvement retail store industry.
(SEE ALSO: KFC Jobs – The Colonel Wants You)
It has been said that the Home Depot understands happy employees thus making happy customers who make the business successful. With that, let's take a closer look of the employees profile and determine what makes them happy working with Home Depot.
Some of the benefits are as follows:
* Medical benefits such as hospitalization, vision and dental benefits
* Life insurance
* Accidental Death and Dismemberment Insurance
* Disability insurance
* Financial benefits such as FutureBuilder 401(k) Plan, Employee Stock Purchase Plan (ESPP) and Direct Deposit and Bank Incentives
* Time-off benefits such as Vacation, Holidays, Personal/Sick Days, Leave of Absence including Military Leaves, Jury Duty and Bereavement Days
* Group benefits such as Legal Services Plan, Long-term Care Insurance, Auto/Homeowner Insurance and Veterinary Insurance.
* Work-Life benefits such as Tuition Reimbursement, Relocation Assistance, Team Depot Volunteer Events, Matching Gift Program, Care Solutions for Life, Adoption Assistance, METDesk – Special Needs Dependents Assistance, Deliver the Promise – Beneficiary Assistance Programs, Associate Discounts, Tobacco Cessation Program, Tax Preparation Discount Program and Debix Identity Theft Discount Program.
With regard to salaries, the following shows the hourly rates of each Home Depot employee:
* Sales Associate has an average of $11.69 per hour
* Cashier would make $ 9.35 per hour
* Department Supervisor makes $ 15.29 per hour
A Home Depot Cashier is tasked to provide outstanding and quick check-out service to customers at the registers. Cashiers should have thorough knowledge of all policies, procedures and duties related to customer transactions and should greet all customers and maintain a safe and organized area to ensure the highest quality customer service experience.
The minimum qualifications of a Home Depot Cashier are the following:
* Must be at least 18 years old or older
* Should pass the mandatory drug test
* Must pass the background check
* Should pass the validated Selection process.
Regardless of the position that an employee (or an associate, as how Home Depot refers to its employees) has at Home Depot, they surely will be happy and satisfied with the benefits and the work ethics of the company. And the cashiers would definitely be very busy ringing in their cash registers for people would swarm the place not only because of their quality products but also of the great customer experience that the Home Depot associates provide them.