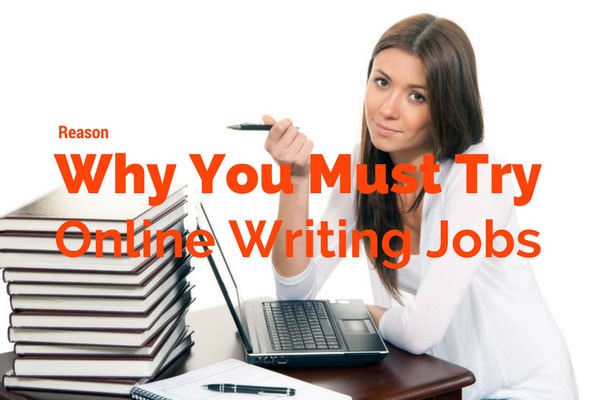 The easiest and most comfortable way of earning money today is engaging oneself in online writing jobs. People nowadays would prefer these kinds of work because it allows them to save money for transportation and they can do their work anywhere they go.
There is a huge variety of online marketing jobs like copywriting, blogging, product reviews, technical writing and a lot more. People choose to work on their own probably because of the various benefits that they get from it. Here are some of the reasons why workers prefer online marketing jobs.
1. It is very comfortable
When you are in charge of your work, you can decide on your own. You can set a schedule as to where and when will you start. It will give you enough time to relax first before working on the papers assigned to you.
(SEE ALSO: A Content Writer's Woes: 3 tips on managing job stress)
2. You can earn a lot
Writing online can help you earn enough money. Google pays you every time you get views from the public. There are also a lot of jobs wherein, individuals will ask you to write a blog or make a website for them. If you're lucky, these individuals will pay you high amount of money.
3. Easy to apply
It is very easy to apply in an online job because it doesn't require a lot of things. All you need is a very good skill in writing and the ability to express yourself well.
4. These jobs also do not require much experience
(SEE ALSO: How To Stick With Your Job)
5. It is fun
Online jobs allow you to try different things. You are able to learn more and at the same time you won't get bored easily.
6. Develop your skills
It will also develop your skills in writing, reading, communication and lots more.
7. People, who are having a hard time finding the right jobs for them, can try this type of work so that they will be able to earn money without applying for any company.
(SEE ALSO: Reasons why you should probably get a Journalism degree)
8. People who are having problems in working with other employees will be able to work without dealing with the attitudes of co-workers.
Online writing jobs may deprive you from socializing with others but it brings you a large number of advantages. In this type of work, you will be able to do more in only a short period of time.
So why not try it out? You do not need to worry on how you will be able to get qualified for a job because you can already work on your own and earn on your own. This is a very good experience for beginners and for those who would like to improve their skills in writing.