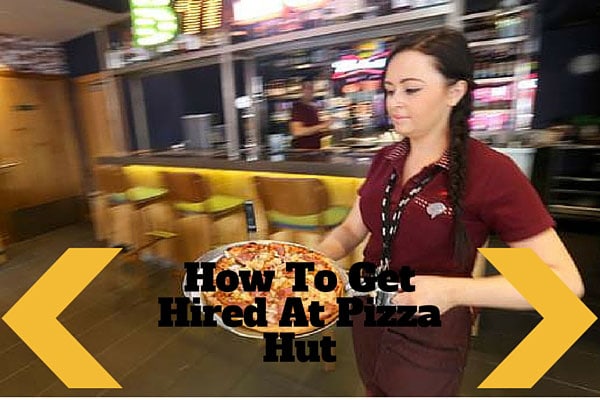 Pizza Hut is not only the largest pizza chain in the US but in the whole world. It is founded by 2 brothers Dan Carney and Frank Carney during the 50's. During this time, pizza is not yet popular food in the US. The Carney brothers were college students at Wichita State University then. To start the first restaurant, they borrowed $500 from their mother and set it up near their university.
After only 5 months, the restaurant proved to be a success and the Carney brothers opened another restaurant. Soon, a Pizza Hut is being opened almost everyday in different cities inside the US and outside. As early as the 1970's Pizza Hut already had 1,000 restaurants around the US and established franchises in Japan, China and UK.
(SEE ALSO: How to get a job at Best Buy)
Pizza Hut is not just a pizza parlor. It is a casual dining place that also offers pasta, soups, buffalo wings, appetizers and desserts. As for deliveries, Pizza Hut has the record for the most number of deliveries among all pizza companies in the US since the time is started operating.
Current Job openings at Pizza Hut
Some of the job opportunities at Pizza Hut are the following:
• Restaurant Team Member – Front of House
• Restaurant Team Member – Back of House
• Delivery Driver – Back Rider
• Restaurant Assistant Manager
• Restaurant Manager
Why Should I Apply For A Position in Pizza Hut?
Since the time of the Carney brothers, employees at Pizza Hut enjoy the company culture of passion for service and good food. Students love working at Pizza Hut. The company gives great work schedules for the working students. Part-time and Full-time employees are provided with full training including leadership training once the employee has graduated from college. For the part-timers, the company gives flexible hours of work and a helpful support system.