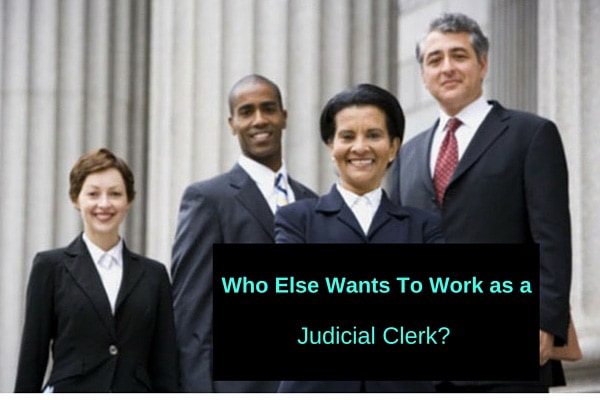 Don't you know that judicial clerkship is among the most prestigious and competitive employment opportunities that graduates can undertake? This is not only because it serves as a gap between law school and the actual practice of law but it can also provide you with enough exposure to a wide array of legal issues and processes.
(SEE ALSO: Common Tasks of A Food Service Crew That You Need to Know)
But you should know that there are a lot of judicial courts that you can apply for a clerkship position. Try to familiarize yourself with them first to help you decide where exactly you want to work!
U.S. Supreme Court
Working as a judicial clerk in the U.S. Supreme Court is one of the most competitive job opportunities in the country. However, credentials of individuals who want to work as a judicial clerk there are given utmost importance. That is the reason why court clerks for the Supreme Court are usually not hired while they are still in law school. As a matter of fact, most applicants are required to be able to have already completed their clerkship service at the federal court of appeals level first before working for the supreme court.
U.S. Court of Appeals
Another type of court where you may want to work as a judicial clerk is the U.S. Court of Appeals. There are actually 12 regional circuit courts of appeal in the country where each judge would often have two to three clerks. Because of the small number of available positions for clerkship in this court, there is also a high level of competition like that in the U.S. Supreme Court. The D.C. Circuit, the Second Circuit as well as the Ninth Circuit are considered as the most competitive.
US District Courts
You could also try applying for judicial clerkship at the various district courts in the United States. In fact there are 94 judicial districts in the country that have district judges as well as magistrate judges.
Applying for a judicial clerkship in one of these district courts can be a lot easier as compared to applying in the higher courts because each district judges would usually have two clerks while magistrate judges would also hire judicial clerks to help them handle pre-trial matters as well as trials for petty offenders.
Judicial Clerkship is one of the most fulfilling jobs that you can have after you graduate from law school. So whether you decide to try your luck at the U.S. Supreme Court, apply for a position in the U.S. Court of Appeals or work in one of the 94 district courts, being a clerk would surely give you a different level of achievement. Apply as a judicial clerk in one of these United States courts now and experience the prestige this job opportunity has to offer.