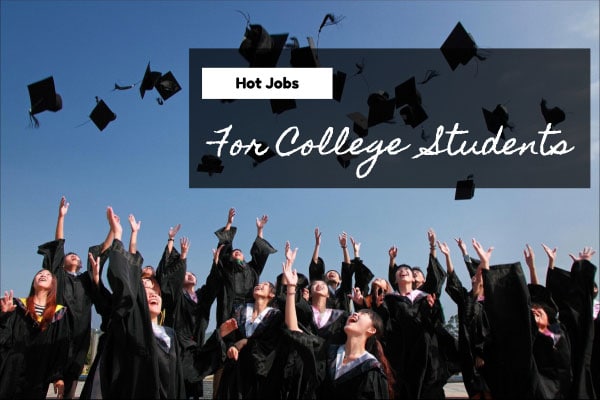 Do you want a hot job this summer?
Every college student is looking for a job that they would enjoy, from which they would earn sufficient money, and from which they would gain the necessary experiences they will need later on in their career life. Everyone wants to land on the perfect job, have the best career possible.
These are only some of the hot jobs for college students that have a tight competition. If you're one of the people applying for a job here, you better get your game straight and write an awesome resume to stand out from the thousands of other applicants.
In a world of technology, there's almost always someone in need of help with computer. That's why computer lab assistants are one of the hot jobs for college students. It's a great news for geeks like me, and what's great about this is that this job is acquirable both on and off campus.
Another techie job that's hot right now is being a computer support representative, or those whom you call to ask for help when your router or video card doesn't work. If you're knowledgeable enough about the technical stuff, and you have people skills, why not make some money out of it? The schedules with this kind of job are usually flexible, with your work hours depending on your availability.
Other hot jobs for college students
A library assistant is another hot job for college students, because it's easy to do, and the pay is good. It's an especially thrilling job for those who can't get enough of books.
(SEE ALSO: 5 Criteria You Need To Know in Choosing a Graduate Program)
When I was in college I've always wanted to work at the local book store, because I noticed that those working in book stores can't really help people with what they're looking for, and don't know a thing when a customer asks for an opinion about a certain book. If you're crazy about book, you'll be doing other people a favor, while earning money at the same time.
Fitness trainer is also one fun and enjoyable job for college students and a very profitable career. You get to workout, mingle with other people, and most of all, you help other people get fit.
There are a lot more hot jobs for college students you can work at, depending on your interests and skills. Just make sure though, than when you apply for a job you're a hundred percent sure that you know and love what you're getting yourself into.