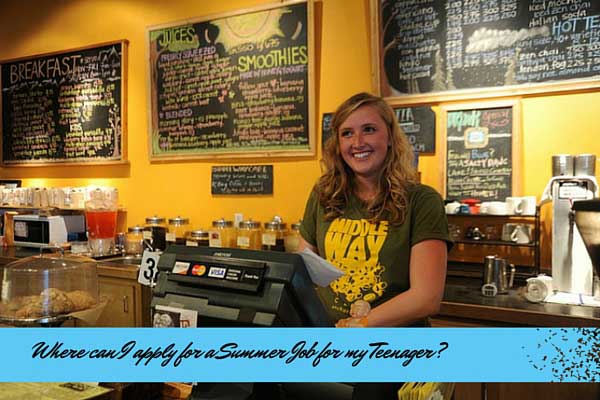 3 Top Places to apply for Summer Jobs for Teenagers
Lots of parents are asking, "Where can I apply for a Summer job for my teenager"? There are lots and lots of places where your teenager can work for this summer vacation. Almost all fastfood restaurants, retail shops and supermarkets are looking for enthusiastic teenagers who are willing to work the whole vacation.
(SEE ALSO: Five Cool Businesses Teens Can Venture On)
You can apply at different restaurants. Make a mental list of all the restaurants and food counters that are near your place. Jot them down on a piece of paper and do a little research if they have web sites. Check out the web sites and see if they have part time jobs for teens in the restaurants in your location.
Apply for Jobs Online for Teens
It's very easy to apply for jobs online for teens now because almost all companies have web sites where you can send your application to. Check out the retail shops in your area. You should consider this job for teenager if you are into fashion and want to wear fashionable clothes. Again, you can apply online by checking out the websites.
Big supermarkets also hire teens for summer jobs. You can apply for a job at Target online if there's a Target near you. Just go to the company's web site and click Careers. They have openings for part-time workers. They want students to work for them because young people give their company energy. The jobs are at your fingertips. Just use the internet to answer your question, "Where can I apply for a summer job for my teenager?"