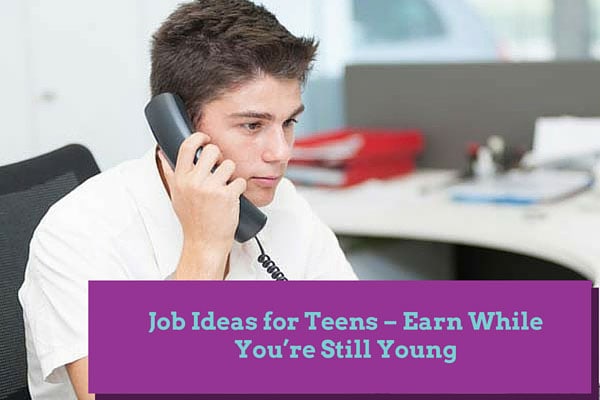 Are you thinking of earning money while you're on a vacation? Working while you're still young is not surprising since a lot of teens nowadays want to experience what it's like to be in a real world. Actually, it will be really beneficial for you because you will have a working experience and at the same time, you will earn a considerable amount of cash. If you don't have any idea on what part-time job to pursue, here are some job ideas for teens that you can try while you're enjoying your vacation:
Baby-sitting – If you think that the "Baby-sitters club" era is so dead on, you are definitely wrong. You can ask some of your friends to build a small group of baby-sitters that can take care of toddlers for the a short period of time. For sure, many mothers will be relieved for knowing that there's some people who can take over their responsibility for a little while.
(SEE ALSO: Fast Food Job Applications for Teens)
Lawn-mow – This is the easiest way to earn money. You can ask your neighbors to do the job of mowing their lawns for a few dollars. There are some teens who can clean somebody's yard in a short period of time. So if you are quick enough, you can even get a deal with five homeowners for a day!
Car wash – The job is less time-consuming and easy to do. With a little splash of water and foam wash, you get yourself paid with a few dollars. Just think of how many cars you can clean for the whole day, it will surely add a lot of money on your piggy bank, right?
These are just few of the jobs that you can do while you're on a vacation. If you want to get nice ideas on how to increase your savings, you can always search the internet for some unique job ideas for teens.