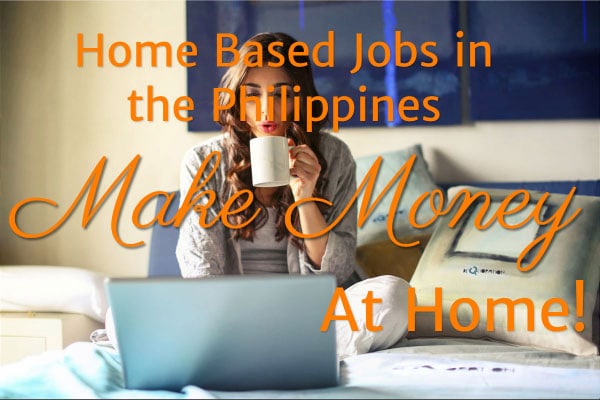 Now You Can Get Extra Cash For The Holiday Season With Home Based Jobs
Do you think that you need extra cash for this Christmas season? Well, if you have a hard time with your finances, why don't you get a part time job. It's never too late to get one and for sure, there are small companies for hire.
One of the most popular choices for Filipinos who want a sideline is taking a home based job. Nowadays, you can get an extra source of income without leaving the walls of your home. With the help of the internet, you can work in your house in your own time. This way, you can save the money you're supposed to use for transportation and food.
Read on and see the most popular and well paying home based jobs in the Philippines. You may want to try your luck and apply for these jobs!
Writing Jobs
This is actually one of the most popular choices of Filipinos, especially the students who want to earn more than what their allowance can give them. Because businesses want to utilize the web to promote their products and services, they will need people who will supply content to their websites.
(SEE ALSO: Home Based Jobs)
A lot of people are given home based jobs which require them to write different types of articles and essays, ranging from business topics to fashion; news to even fiction. If you have writing skills, then this is definitely a perfect part time job for you.
Web Developing
There are many Filipinos who excel in the field of IT nowadays. Because of their know-how, they are able to create different types of websites. Some companies hire these computer-savvy individuals and pay them big money to produce sites for their cause.
If you are skilled enough, perhaps you can develop your own money making website. There are numerous guides out there in the web but it will surely take some time, patience and energy before it can succeed.
Online Teachers
Because of the numerous foreigners coming to live in the country to learn English, teachers are needed. Not all of them have the means and the patience to take courses in schools, that is why they enrol in online courses which can help them learn the language instantly, within the walls of their homes.
If you believe that you have a high English proficiency, you should know that these students need you! This can be a good home based job since it can help you earn quite a lot.
Graphic Artists
The age of Photoshop has come – and almost everyone is becoming skilled in it. If you know some tricks with creating graphics, you should find home based graphic artist jobs. Many companies are looking for these designers to create images and even logos for their businesses. You may never know – this may be your big break!