Tips in Finding Summer Jobs for Teenagers
Have nothing to do this summer? Willing to try something a fun summer job so you can earn on your own? There are different fun summer jobs for teenagers that are not just limited to babysitting or working part-time for a fast food joint.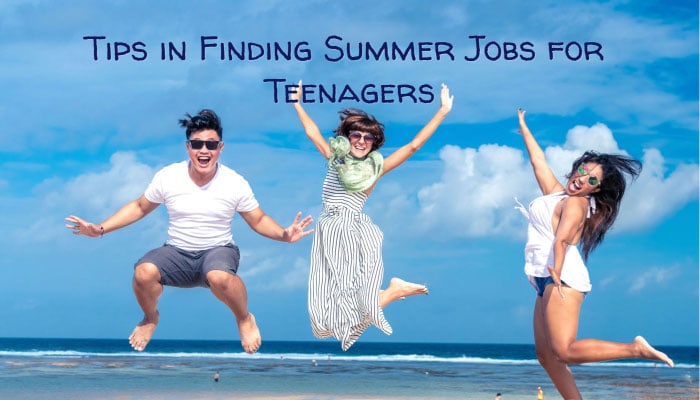 There are also other jobs where you can enjoy yourself and earn while you learn and have fun this summer. Below are just some tips you can do to get a fun job this summer!
First of all, think about what you consider fun and narrow down your job search around that area. For instance, if you're into animals, especially dogs, you can ask about your local pet stores or zoos if they have vacancies. Or if you're into fashion, you can inquire in your favorite boutique if they have openings for a part-timer. This way you can be sure that you will enjoy the environment you're going to be working in.
(SEE ALSO: 5 No Sweat Tips in Finding Summer Jobs for Teens)
Another tip at finding a fun summer job for teenagers is to get out of your comfort zone and try out something different and exciting. If you're willing to venture out into something new, you can even look for jobs in the field that you're considering as a career.
For instance, if you want to go into the medical field, your local hospital may be needing an extra hand. Or if teaching is your passion, then there's always the daycare center or tutorial services that you can involve yourself into.
Finding fun summer jobs for teenagers isn't that difficult if you know your options. If you think that the only available jobs for teenagers nowadays include that in a fast food join, then you obviously haven't gone out in a while.
Coffee shops, pet stores, resorts, fashion boutiques and even big time companies already have special slots especially for teenagers that they can train and gain fresh ideas from. So if you're really competent and eager to learn and make some money, there are a lot of fun summer jobs for teenagers that are waiting for you.