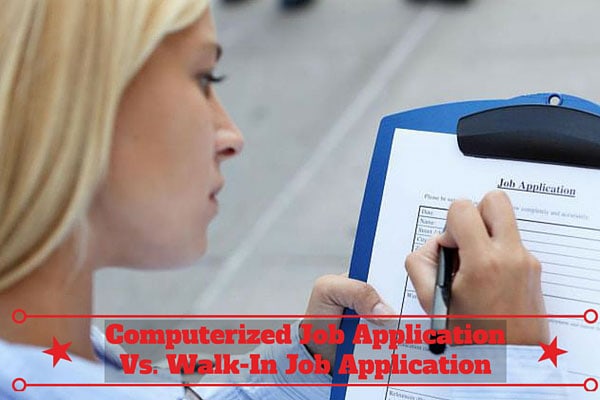 If you're a fresh graduate and planning to apply for your very first job, then this topic will greatly help you. The first thing that you have to consider is how are you going to apply for a job? Well, some prefer sending resumes online while others prefer a walk-in application. To tell you the truth, each job application mode has its own green light and drawbacks. All you have to do is weigh which you think would be beneficial for you. Here are two reviews about these job application types that might come useful to you:
(SEE ALSO: Burger King Printable Job Application Forms)
Computerized job application – Certainly, the primary benefit that you can get here is comfortability. You can send as many resumes as you want while you're in front of your computer. Also, you will be able to get details about the company should you wish to do a little research about the firm. What's not so good about applying online is you won't be able to get a speedy response from the company.
There are some firms that reply after a week or longer. If you apply online, expect that you will be waiting for several days before getting scheduled for an interview.
Walk-in job application – One thing that's good about this is you will be able to get interviewed immediately. You can show them how well-prepared you are and you will also get a glimpse of how good the workplace is for you. The only bad thing about this is your time is limited. If you're planning to apply on several companies, you will, for sure need a lot of time. Besides, if you don't get hired, all your efforts and money spent will go to waste.
Remember that both job application modes are important. You just have to weigh which type is better for you. If you live just minutes drive away from the company you are applying for, then why not try walk-in application? If you prefer to apply for several companies, you can try applying online.