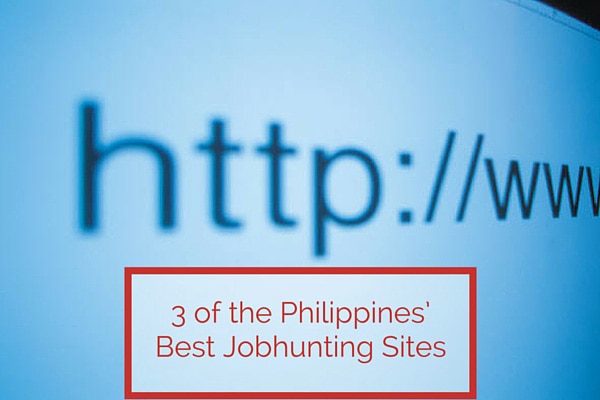 Back when I was a fresh college graduate, I constantly surfed the Web for jobs to take. Blame it on me for not job hunting earlier on – my professor took me under her wing, then she went bankrupt, uh-oh – but searching for a job for me during that time was one stressful activity.
(SEE ALSO: Pinoy Youth Power: jobs you may want to try)
Luckily, I was able to find of three great sites to search for work. So if you're a Pinoy looking for a job, you may want to check these sites, mainly because of their computerized job application options:
Jobstreet
If you're actually traveling in the Metro, you'll be able to see several advertisements for this site. Dubbing itself as one of the country's best jobhunting sites, it can sure take pride of its claim. Jobstreet has a great and user-friendly option on creating profiles. With a profile, you'd be able to set-up your resume online. If you do need to make some changes, you can do it on the fly! An added benefit of Jobstreet is that it emails you constantly of work that would best apply for your profile. Also, learning opportunities, such as workshops and seminars, are sent to you. You never know if you need that much-needed help, on learning new skills for your future.
Jobsdb
Just like Jobstreet, Jobsdb has the option of creating your own profile. This in turn, also, allows you to receive jobs related to your preference and needs. What makes Jobsdb different – aside from its look and template – is its map. If you were able to source out a job of your choice, you'd not only be able to get the company address, but get a map as well. This is particularly helpful for those individuals who just seem – for a really strange reason – get lost out in the city.
Bestjobs
Though not known for personal profiles, Bestjobs' edge is its large database of job postings. Primarily because its free to post a position in this site – as compared to others, which require a fee – that this site enjoys a large number of readers. I should know, I got my current job in from this site!
Sourcing jobs can be a hassle – if you don't know where to look. By knowing these sites, you'll not only be able to find the job you want, you'll also be doing it in the most convenient way. Good luck on your job hunt!