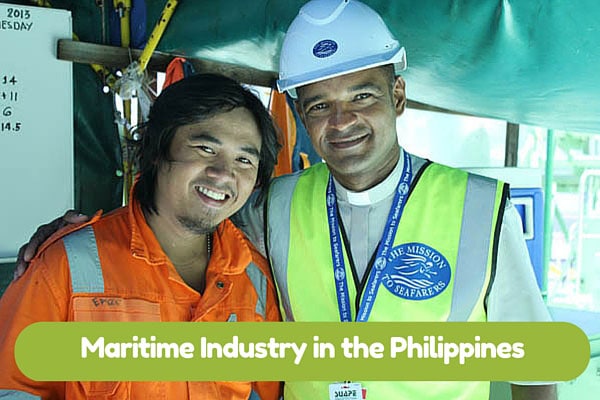 More and more young men in the Philippines are dreaming of working and getting into a ship. The condition of the maritime industry in the Philippines is currently having an upward motion in terms of global competitiveness. There are enormous maritime training services and colleges that offer specialized education for those students who want to be part of the industry. The government of the Philippines is also providing tremendous support to enhance the maritime abilities of the country by formulating a transport strategy in their national maritime.
(SEE ALSO: Information Technology Advancements in the Philippines)
What Do the Maritime Industry in the Philippines Cover?
• The Maritime Industry Authority (MARINA) agency of the Philippines, in connection to their Department of Transportation and Communications, are exerting national efforts to provide an integrated maritime service across the globe.
• The maritime business holds services such as manufacturing, supplying, maintaining vessels, repair of the ships, shipyards, and many more.
• The government is also partaking in the promotion of flexibility among the marine people to further attain the
national fundamental missions on shipping and other multilateral marine agreements both in local and the international sectors.
• The marine people also engage in the protection of the environment, counterterrorism, and intelligence coordination, in accordance to the government's law enforcement agencies.
These are just some of the responsibilities of the maritime industry in the Philippines. Meanwhile, the country's government is continuously upholding the high competency level of their seafarers by establishing a good working relationship with the International Maritime Organization (IMO). IMO is also responsible in the implementation of efficiency measures in the maritime industry worldwide. The national efforts to be in connection to IMO would bring good to the mechanisms and strategies of the country's marine forces.
On the other hand, to have a relentless battle against the environmental surge is the primary consideration in the maritime industry. In line with the modern shipping, that Philippines is closely monitoring smuggling operations, and customs frauds. They also take part in the inspection of all the shipping operations that might include illegal human, drugs, and firearms trafficking. As much as possible, the country would like to protect their maritime operations that would help in the intensification of their reputation as a whole.
With the achievable goals of the maritime industry, the country will then gain international trust and loyalty for shipping operations. They continue to ensure domestic navigation safety as well. The number of mariners in the Philippines is continuously growing and the country can take advantage of its people's skills acclaimed locally and internationally.